Discover how to harness the counter attacking tactics of elite teams and turn every defensive phase into the prelude for an attempt on goal

Finally it's here, a complete package of resources on counter attacking! Comprising of a 10-part video series and book, The Art of Counter Attacking provides expert analysis on how the elite teams score on the counter attack and how you can harness their tactics into your own training and strategy.

(Free to Video Library subscribers…see bottom of page for more info)
Dear Coach,
Do you ever watch the elite teams performing smooth, silky counter attacking moves, where players have an almost psychic awareness of where to play the ball, and dream of replicating it in your own side? But have you always thought that your team isn't skilled enough or just not that lucky? The good news is that it can be achieved without exceptional technical talent – all it takes is having the right tactics. Successful counter attacking relies on players knowing how to position themselves and where they need to be to get the ball up the pitch and into the opposition's net.
The Art of Counter Attacking is a video series that shows you exactly how to train your team to counter attack like the elite teams. Featuring real game footage expert commentary analysis and demonstration diagrams, The Art of Counter Attacking demonstrates how to perform counter attacks that slice through the midfield and outwit compact defenses. The tactics covered include inswinging long balls, speed dribbling, bounce passes, through balls and how to build counter attacks from every third of the pitch.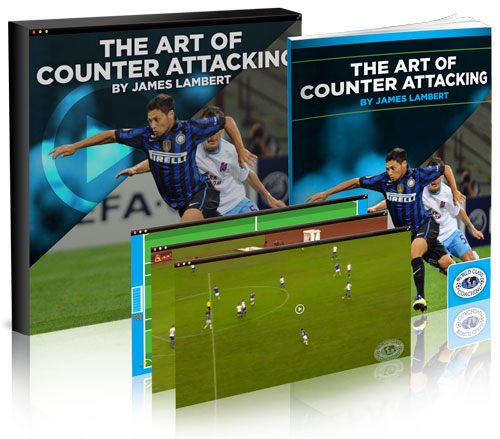 In addition, The Art of Counter Attacking also has an accompanying book. This discusses all the key concepts in more depth along with how coaches can create counter attacking training sessions and a series of drills for putting theory into practice.
So if the success of your counter attacks relies too much on luck and not enough on tactics, discover how to build effective counter attacks like the elite teams and turn every defensive phase into a prelude before another chance on goal.

"Your team will be ready to mount counter attacks from anywhere in the pitch after teaching them the tactics from this video series"
There's a reason why elite teams always look dangerous on the counter attack whereas amateur teams can appear clueless and hoping for the best. This is because, when you don't have the right tactics, scoring on the counter attack can rely on players finding the magic combination of passes almost as a matter of luck. But when you have the right strategy and understanding among your players, it's possible to consistently create goal scoring opportunities from every counter attack, even when starting with the ball in your own third.
The Art of Counter Attacking is a special video series which demonstrates how to turn counter attacks into a phase driven by tactics rather than good fortune. It combines real game footage and expert analysis to demonstrate the tactics used by the elite teams which turn every counter attack into a well drilled and trained system that creates goal scoring opportunities in abundance.
In addition, The Art of Counter Attacking features valuable insights that will improve all areas of your team's game. This includes how to use body shape to improve passing combinations, how to harness the pitch width to stretch opposition defenses and rolling off defenders to get the ball to the third man.
"An expert analysis of counter attacking produced by a technical coach with international experience"
Born in hull, England, James moved to Sydney Australia when he was 18. James Lambert began his coaching career various clubs in the lower NSW State league, Lambert also co-founded Aussie Soccability, a coaching organization dedicated to designing programs and training for players with special needs.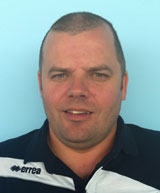 In 2009, Lambert joined the under 18s coaching staff of the New South Wales Premier League side Blacktown City Demons. The following season Lambert moved on to join the Marconi Stallions as the under 18s coach before progressing to become the clubs Youth technical director, with the responsibility of developing the club's youth development program.
Lambert has also been working as a technical assistant for AS Roma, Sydney, and England schoolboys under 18s, creating e-learning courses which teach the players key principles and drills they can then practice on the training pitch. Lambert has also written for the Spanish Futbol Tactico magazine, with one recent article translated into multiple languages for coaches all over Europe.
Lambert holds an AFC/FFA Advanced A Coaching License, an FFA National Conditioning License and an SAQ International Advanced Trainer Diploma.
What's covered in The Art of Counter Attacking

The Art of Counter Attacking features a series of videos covering different types of counter attacks and how coaches can add them to their team's arsenal. In every video James Lambert provides expert analysis on the key points to look out for in order to perform all the moves successfully. Along with real game footage, the clips also feature diagrams to help explain the tactics involved and team setup for successful counter attacks.
Video 1 – Long Ball from Deep – How players can draw defenders out of position while others overlap to create space for a long ball on the counter attack. Lambert also explains how the clips demonstrate how applying pressure early can force a mistake in an advantageous position.
Video 2 – Counter from the Back Third – This video also assesses how to start counter attacks from the back line with a long ball played up to attacking midfielders. They can then turn and speed dribble to draw the defenders out of position before cutting the ball back for another player to score.
Video 3 – Counter from the Middle Third – This video focuses on counter attacks from the midfield. After the ball is won players then turn and direct the through ball into the path of an attacking player.
Video 4 – Countering in the Final Third – How to press high up the pitch to force a mistake and win the ball back quickly. This move's success revolves around players then being able to draw defenders or absorbing them before rolling off to pass to a support player.
Video 5 – Running with the Ball – Counter attacking successfully requires a combination of tactical, speed and explosive dribbling. The aim is to draw opposition defenders to either play an early ball or to speed dribble past the defender.
Video 6 – Counter Attacking via Long Passes – How to expose the opposition on the counter attack by playing long balls directly into the path of forwards and midfielders making runs from deep to beat the first defender. They then hold the ball up or roll off defenders and pass to a third man.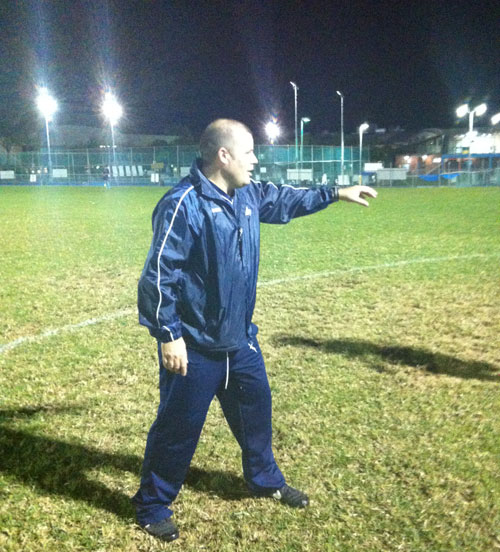 Coach Lambert in action during a halftime team talk
Video 7 – Combination Play and Third Man Support – Using one touch passing to create counter attacks with 2,3 or 4 players combining . This enables the full pitch width to be used to help stretch the opposition and create gaps.
Video 8 – The importance of body shape in counter attacks – Body shape is crucial for one touch passing. Facing players allows them to drop ball backwards, play the ball into a player's path or opens players to receive the pass. Body shape is also integral to passing in tight areas with 'bouncers' to play off.
Video 9 – Ball Possession Concepts – Lambert gives his insights on coaching players to perform more effective passing patterns with players dropping into position to face the forwards and receive the ball. Using diagrams of setup combined with real game footage, he explains how to creating passing patterns in the midfield so that openings are created for playing the ball forwards into the final third.
Video 10 – Different Types of Counter Attack – This video provides a small sided game for improving first touch passing, body shape and long direct balls. Lambert explains how to progress it with bounce play to the outside, adding additional players and expanding the zone to a full pitch to give it a full game focus.
Accompanying the video series is an eBook providing an analysis on how to create training sessions for developing counter attacking with speed. This includes counter attacking with speed dribbling, combinations of one touch passing, long passes and from different thirds of the pitch. The book also discusses the concepts covered in the videos in more depth and provides examples of training drills for developing the tactics, technique and mindset in your own side

What you will gain from The Art of Counter Attacking

After watching The Art of Counter Attacking video series you'll realize that smooth, silky counter attacking moves don't happen by accident or luck. Counter attacking successfully doesn't require players having some psychic bond or even hundreds of hours spent playing together to predict where they will run or where they want the ball. Instead, you'll see how it revolves around having the right tactics and ensuring your players know how to use them effectively.
From watching The Art of Counter Attacking and reading the accompanying book, you will gain:
10 videos of real game footage on how elite teams perform counter attacking moves
Expert commentary and analysis which reveals valuable insights that will expand your coaching knowledge and provide you with valuable ideas you can apply in training
An enriched understanding of how to harness long balls from deep, speed dribbling, combination play with a third man and creating width to stretch their back line in effective counter attacking moves
Knowledge on how to coach players to make better use of their body shape for smoother passing combinations and creating more openings to receive the ball or play into the path of another player
An analysis on how to create sessions that will drill players in the tactics, technique and mindset needed to counter attack effectively in all three thirds of the pitch
Training drills which cover functional exercises to improve first touch passing, small sided games for encouraging the early ball or long pass and progressions for raising the intensity
Your team will press opposition players more to win the ball and treat the defensive phase as just a prelude to the next counter attack
Ultimately, the benefit of practicing the tactics and drills covered in The Art of Counter Attacking is that your team will turn counter attacking into a well drilled and intentional style of play play. Instead of relying on good fortune or players magically finding the right passes, your team will know exactly where they need to be and where it needs to be played into based on training, tactics and intention.

And get this FREE eBook with your videos
Some coaches prefer books and some prefer videos for their coaching material.  We will give you both.  We have created an eBook showing all the drills and exercises in the videos and it's your FREE when you order The Art of Counter Attacking video series.  So now you can look at a written description and easy-to-read diagrams while you follow along with the videos.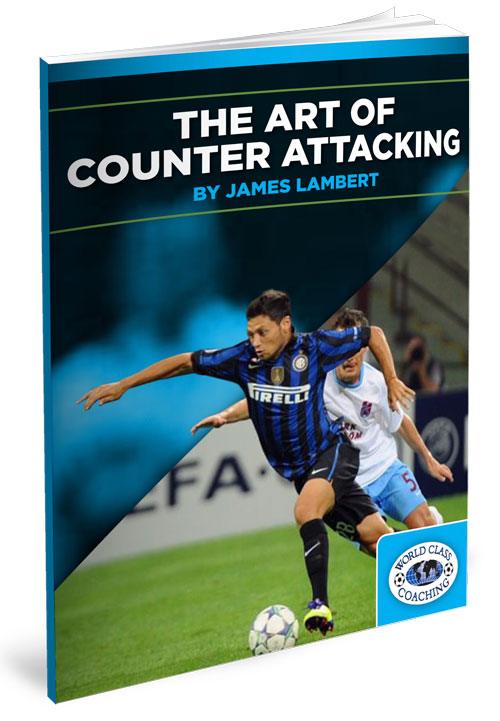 100% 'no quibbles' 6 Month Money Back Guarantee
WORLD CLASS COACHING is recognized globally for the quality of its soccer coaching resources, which are used by over 40,000 soccer coaches from around the world. The Art of Counter Attacking unless it achieves our exceptionally high standards. However, if you are not 100% satisfied with the quality of The Art of Counter Attacking after six months of implementing its drills and exercises then please contact us for a no quibbles refund.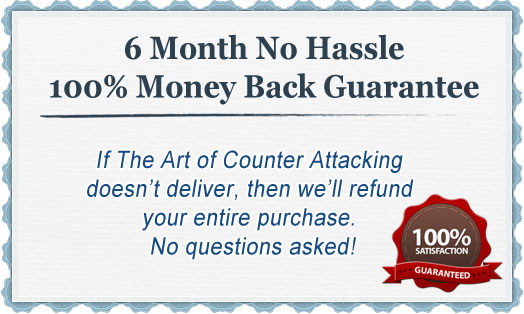 "This video series breaks down counter attacking into a series of tactical moves. Instead of intuition or luck, players will know exactly how to perform counter attacks like a set play"
It's no secret that the best counter attacking teams have players who are strong, fast and skillful. Having a team with these attributes is certainly an advantage, but it counts for nothing if they don't also have tactical intelligence. The Art of Counter Attacking demonstrates how to give your players the mindset and tactical nous to turn counter attacking into a set play, rather than a matter of luck.
Featuring clips of elite teams and expert analysis, The Art of Counter Attacking demonstrates how to perform a variety of counter attacks effectively and consistently. This includes zipping long balls to players waiting in gaps in the opposition defense, smooth passing moves through the midfield and how to harness explosive dribbling to slice through disorganized defenses.
The Art of Counter Attacking also demonstrates how to put theory into practice with small sided games and drills for developing the tactical understanding and technique needed to counter attack effectively. The result is you'll have a team that knows what to do when you regain possession and can score goals from counter attacks in abundance.
Best Wishes,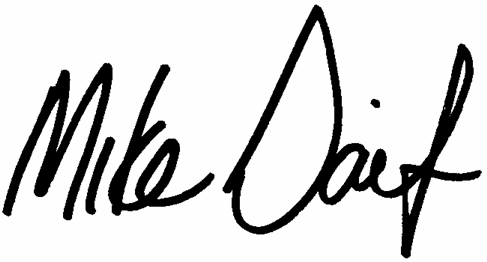 Mike Saif
President
P.S.  The Art of Counter Attacking combines videos of real game footage with expert analysis and a book on how to create successful counter attacking moves. Rather than good fortune or relying on star players to find magic passes, The Art of Counter Attacking shows you how the elite teams score counter attacks through tactics and training. 
P.P.S If you are not 100% satisfied with the quality of the soccer coaching resources in The Art of Counter Attacking after six months then we will refund your purchase in full, no questions asked.

One last thing. If you are an Elite Member, these videos are included so there is no need to purchase them here. Just log in to the WCC TC and click the Video Library and do a Keyword search for "The Art of Counter Attacking". If you are not an Elite Member, check it out here as you can have access to these videos and hundreds of others for one low price instead of paying separately for each set of videos.