Train Your Team To Defend With High Pressure and Win Possession in the Attacking Third of the Field, just like Barcelona and Other Top Teams

Win More Games! This special video series runs you through a functional training session by former EPL coach, Mick Hennigan. See how Hennigan trains a group of players to defend as a team and press the opponents into turning the ball over and regain possession.

Dear Coach,
Does your team play well when in possession of the ball?  Do you sometimes have the bulk of possession and outplay your opposition…YET YOU DON'T WIN AS MANY GAMES AS YOU SHOULD?  If so, this special video series provides a functional training session you can use with your team to train them to win possession quickly and higher up the field and thus create more goal chances.
High Pressure Team Defending consists of THREE videos that provides you with a complete functional training session by former Leeds United title winning coach, Mick Hennigan.  Filmed at the Football Coaches International Coaches Conference in Brisbane, Australia, watch how Hennigan trains players to work as a team with the same type of high pressure defense that Barcelona have used to become the world's number one team.  Get instant access when you place your order and you can be watching these videos within minutes.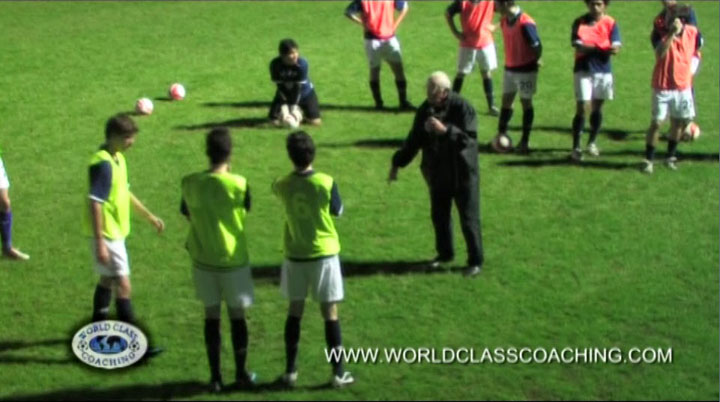 Coach Mick Hennigan explaining a tactical point


"High pressure defense is as much a frame of mind as it is tactical organization"
The progressive style of the training session you see, from start to finish, in High Pressure Team Defending is a testament to modern game and proponents of a progressive style of training that uses drills to replicate the situations players will face in actual games.
Let's be honest, many coaches view high pressure defending as simply sending their forwards chasing the ball at full speed.  Nothing could be further from the truth.  If your players are not organized and don't understand their roles, attempting a high pressure defense can simply leave holes open in midfield and at the back where the opposition can expose them with quick goal chances.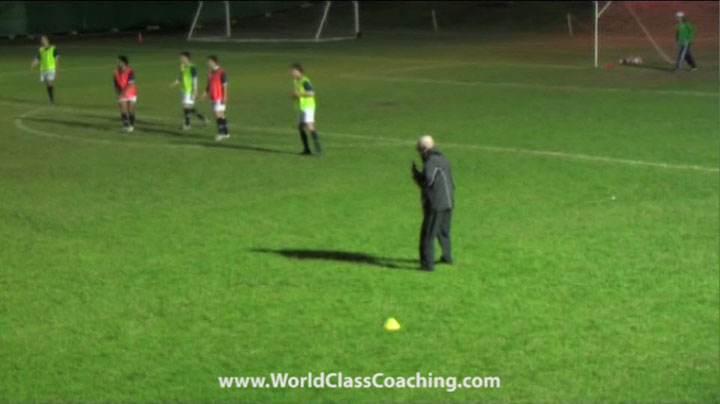 Having the correct attitude is critical in high pressure defending
Everyone raves at how good Barcelona are when in possession.  They love their quick style "Tika-Taka" style of moving the ball around the field.  However, an understated reason of Barcelona's incredible success over the last few years has been their smothering style of defending.  Quite simply, this forces the opposition to turn the ball over and give possession back to Barcelona.
So when you see the statistics showing Barcelona had 65% of of the possession or 70+% of the possession, it's not just because they are good at being in possession of the ball.  A critical part of those stats is because when the opposition do have possession of the ball, Barcelona force them to turn it over very quickly.

"Watch how EPL Champion coach works uses all his experience to motivate and push players to develop a winning attitude when defending"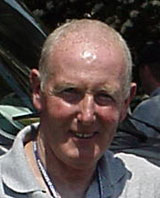 Mick Hennigan was the assistant manager Leeds United in the 90's under Howard Wilkinson including the 1992 EPL championship team.  Hennigan has also coached at Sheffield Wednesday, Rotherham and Blackpool. Hennigan is also an English FA Coach Educator where he conducts UEFA 'A' License courses in the UK and around the world.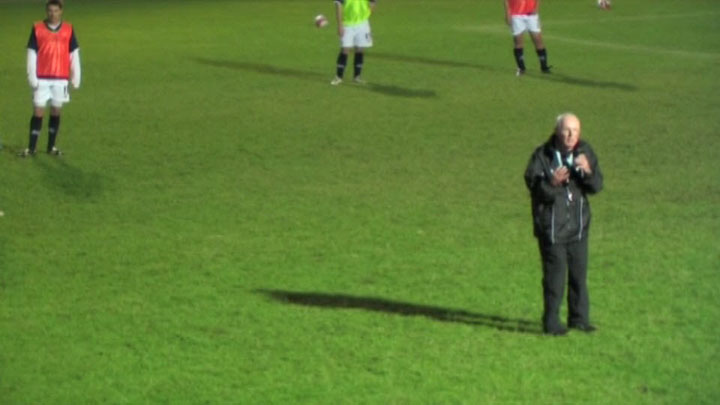 Coach Mick Hennigan makes a coaching point to the attending coaches


100% 'no quibbles' 6 Month Money Back Guarantee
WORLD CLASS COACHING is recognized globally for the quality of its soccer coaching resources, which are used by over 40,000 soccer coaches from around the world. High Pressure Team Defending unless it achieves our exceptionally high standards. However, if you are not 100% satisfied with the quality of High Pressure Team Defending after six months of implementing its drills and exercises then please contact us for a no quibbles refund.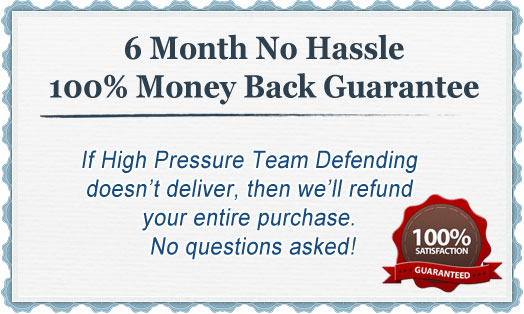 High Pressure Team Defending shows you both how to structure a complete functional training session and how to develop and aggressive defensive attitude with your players so that your team not only understands the tactics involved but have the right frame of mind to be successful.
Best Wishes,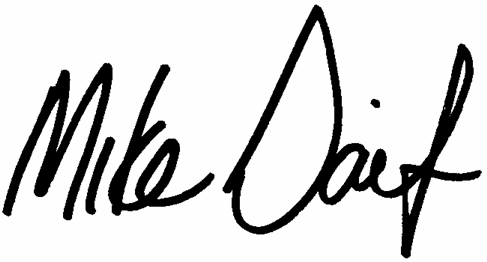 Mike Saif
President
P.S. High Pressure Team Defending is a unique video series that enables you to watch a complete training session conducted by former Leeds United EPL Championship coach, Mick Hennigan. You get the entire session, from start to finish, that shows you how to organize your players tactically to defend with high pressure and also the importance of the right frame of mind.
P.P.S If you are not 100% satisfied with the quality of the soccer coaching resources in High Pressure Team Defending within six months then we will refund your purchase in full, no questions asked.
One last thing. If you are an Elite Member, these videos are included so there is no need to purchase them here. Just log in to the WCC TC and click the Video Library and do a Keyword search for "Hennigan". If you are not an an Elite Member, check it out here as you can have access to these videos and hundreds of others for one low price instead of paying separately for each set of videos.