Discover How to Coach, Counter and Use the Offside Rule to Your Advantage from a World Class Coaching Expert
This book tells you everything you need to know about coaching the offside rule, both defensively and in attack. You will discover how to use it to immediately to end threats when other teams try to use it to their benefit and how to win more goal scoring opportunities of your own
Dear Soccer Coach,
As many frustrated soccer managers will tell you, the offside rule is arguably the most controversial and contentious rules in the game. Rule number 11 causes more arguments, unfavorable decisions and costly score lines than any other rule.
Consequently, the world's leading soccer coaches always train their teams how to use the offside rule to their advantage. It can be used both to immediately end attacking threats through smart defensive strategies and to teach wily attackers how to outwit the offside trap and find themselves in goal scoring positions.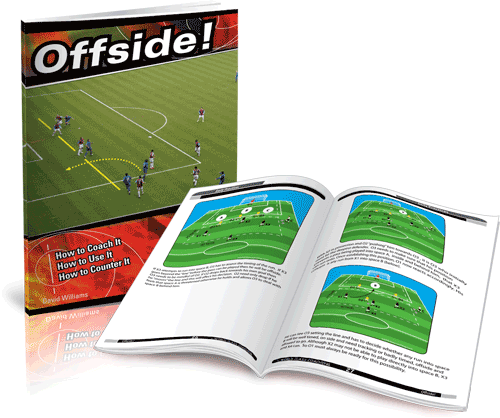 Drawing on his coaching experience at clubs including Manchester United, Everton and the Welsh national side, David Williams shares his expert insight and explains exactly how coaches can counter the offside rule and how to use it to outwit defenses.
The book is ideal for coaches of recreational teams wishing to improve their understanding of the offside rule right through to coaches at a professional level that want to improve their tactical awareness and soccer coaching sessions.
It's controversial, contentious and confusing!!
The 'offside position' is a matter of fact, whereas the 'offside offense' when a player is 'actively involved' is open to interpretation by the referee. This makes officiating the offside rule a nightmare for assistant referees. They have to keep track of every player during an attack, able to consider whether they are offside or in position, or whether they are involved in active play at all. Added to this is the fact that if an attacking player and defensive player are running in different directions they can be two meters apart in a tenth of a second.
With so many factors involved, even researchers agree that it's 'optically inevitable' that referees will make mistakes when assessing whether a player is an offside position. This book can give you the defensive strategy you need to ensure you can minimize the risks of your defense being caught out by attackers in contentious offside positions.
Learn from the best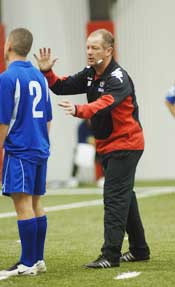 About the author – David Williams, has extensive coaching experience in the English Premier League, coaching at Leeds United, Everton, Norwich City, plus five years as the Academy Director at Manchester United and the coach of the Manchester United U18 Team. Williams also has experience in the international arena as the assistant coach of the Welsh National Team.
Williams was a midfielder for Bristol Rovers before beginning his coaching career as a player/coach at Norwich City where he later returned as the Academy Director after his time at Manchester United. Williams was voted into the Norwich City F.C. Hall of Fame in 2002 in recognition of his contribution to the club as a player and a coach.

What you will gain from the book
To take advantage of the offside rule, you first need to understand how the law is applied, why it is important, and why it prompts debate. In this book David Williams comprehensively covers every aspect of the offside rule, from attacking and defending situations in open play through to set pieces. He discusses its strengths and weaknesses, so you can ultimately decide for yourself whether to include it in your defensive strategy or avoid the risks.
Through the use of 74 detailed diagrams and accompanying explanations, the book show you how to build an offside defensive strategy and how to use systems to play against it. This includes guidance on tactics such as deep line defending, whether you can employ the sweeper and how you can overcome opponents with a back four holding high line.
What you will gain from David's insights, gleaned from decades of experience coaching at the highest level of the game, is the knowledge to coach your team so it's more astute, effective and aware of how to defend against teams trying to use the offside rule to their advantage. Your attackers will also be savvier and know how to put themselves into dangerous positions where they can outfox defenses trying to play them offside.
Ultimately, through a better understanding of the offside rule and how to coach it, this book can be used to nullify many of your opponent's goal scoring opportunities while dramatically increasing your own.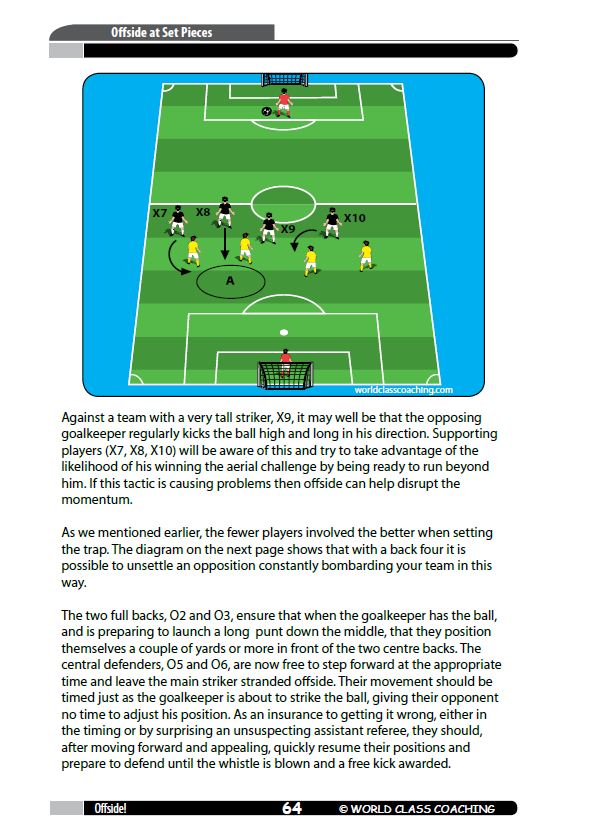 Use the Offside Rule to Your Advantage!
Using 74 detailed diagrams, David Williams covers in detail how to coach teams to counter and use the offside position in a tactically effective way. He begins with explaining why the rule became necessary and then covers every aspect of its application from attacking and defending situations in open play through how it applies to set pieces.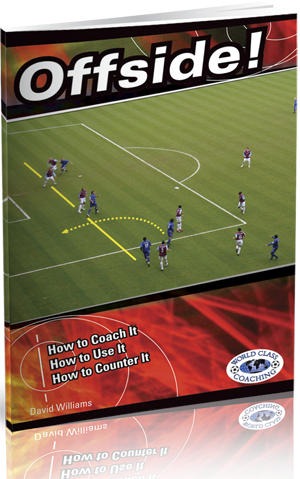 This book includes:
Interpretation of the Offside Rule
How to counter it
The benefits of a high line defense
The situations in which to deploy a deep line
The role of the goalkeeper in defending against offside
The different tactical systems you can play to nullify attackers
Defending set pieces for putting attackers offside
Attacking set pieces for utilizing confusion over the offside rule
Every coach can benefit from a better understanding of the offside rule and how to coach it
Whether you coach a recreational team or a side in one of the top divisions, you can benefit from enhancing your understanding of the offside rule. There are countless examples of games which have been decided by a contentious offside decision. This book, written by an expert with extensive coaching experience in the English Premier League, shows you how to be the side that gains more offside decisions in their favor. You will be able to build a defensive strategy to counter teams trying to use the offside rule to their advantage and how to put your attackers in more goal scoring situations, from both open play and set pieces. Put simply, this book can provide you with the knowledge to tip more contentious offside decisions and score lines in your favor.

100% 'no quibbles' 6 Month Money Back Guarantee
WORLD CLASS COACHING is recognized globally for the quality of its soccer coaching resources, which are used by over 40,000 soccer coaches from around the world. We wouldn't be offering Offside unless it achieves our exceptionally high standards. However, if you are not 100% satisfied with the quality of the Offside after six months of implementing its soccer drills and exercises then please contact us for a no quibbles refund.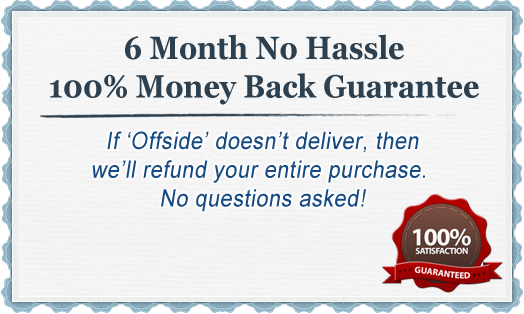 Best Wishes,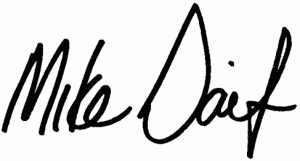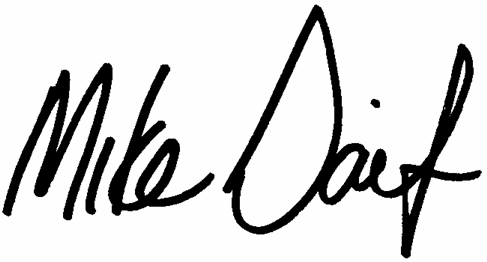 Mike Saif
President
P.S. Remember, this book has been written by an expert with coaching experience at clubs including Manchester United, Everton and the Welsh national team. He writes from first hand experience and his insights can give you the edge in gaining favorable offside decisions, more clean sheets and more points.