Watch Chelsea Academy Coach, Ben Mitchell in action and gain a blueprint for creating your own progressive passing drills

Get your players passing like champions! Creative Passing Drills is a video series that shows you how to run progressive passing and receiving sessions that give your players more touches than conventional sessions. Led by Chelsea Academy coach Ben Mitchell, see how the session helps a group of players quickly improve their passing skills.

(Includes a FREE companion eBook with easy-to-read
descriptions and diagrams of what is shown in this 5 video set.)
Dear Coach,
We all know how important it is to get the basics right. One of the most important skills a player should possess is the ability to pass accurately. A team that can pass accurately can consistently get the edge over a team that prefers to run with the ball. However, too often passing isn't given the time it deserves in training, or the drills used don't give players enough touches of the ball.
Chelsea FC is renowned for being a smooth passing side able to transition defense into attack within a matter of a few passes. In their training session every player can expect to get 200-300 touches of the ball in the first 30 minutes. This amount of contact inevitably results in smoother and more accurate passing.  Get instant access when you place your order and you can be watching these videos within minutes.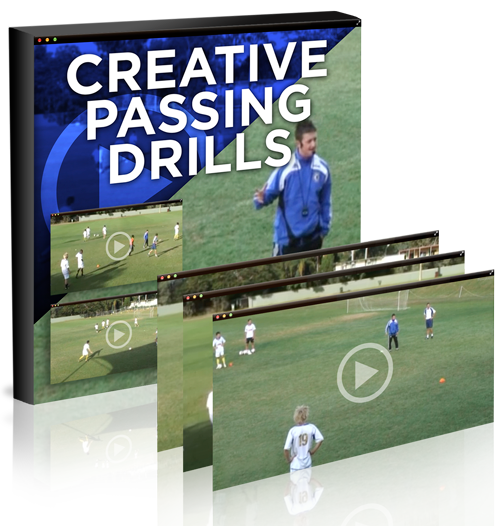 For any coaches wishing to improve their team's passing, these videos provide the blueprint to copy. Creative Passing Drills gives you a virtual seat to watch a progressive training session in action. Led by Chelsea Academy coach Ben Mitchell, you can see how a complete progressive passing session can be taught to improve your team's passing and receiving, and their ability to control the game.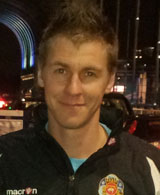 "I always prefer to watch a drill before I do a session and these are great videos to watch. I especially like the fact that it shows you how the coach reacts when the session doesn't go as planned, just showing you how it should be done. Overall, this is am exceptional session with several progressions that keeps your players constantly moving and alert whilst varying their levels of passing." – Craig Stephens, Ossett Town U11 coach and FA Youth Award Module 1&2

"A progressive training session that provides a coaching blueprint for both improving your players' passing but also for a smarter way to run training sessions"
These 5 videos show progressive training. Rather than practice drills in isolation or repeating the same technique over and over again, progressive training is a style of coaching that seeks to recreate the scenarios players face on match day.
Creative Passing Drills is testament to to the modern game as it provides a complete progressive coaching session that trains players in various skills over the session. Along with short and long passing, players are trained in decision making, movement off the ball and communication. This makes it far more effective, and a better use of your coaching time than isolated drills.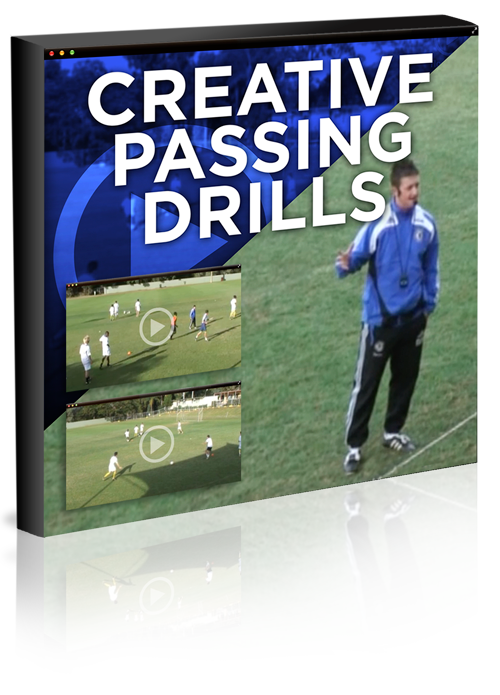 In addition, the drills in the video series can be adapted, with changes in direction, extra balls and other factors, to suit the skills level of your players. This means that, Creative Passing Drills provides you with a blueprint you can use and adapt and to take your coaching sessions to the next level.

"Watch how Chelsea academy coach shapes players to become stars of the future"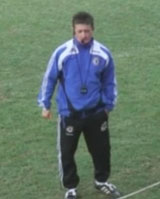 Ben Mitchell is the head coach the Elite Training Center at Chelsea's Cobham training center, which is the final stage before reaching Chelsea's Academy. At the training center Mitchell runs day to day community and team coaching. He also runs coaching sessions for Chelsea's academy and development centers.
What's covered in Creative Passing Drills

Creative Passing Drills covers a complete progressive passing training session from start to finish. This video series gives you a virtual pitch side seat so you can see how to utilize and expand the drill to improve your own team's passing. The session is divided into five videos so you can replay parts at any time.
Video 1 – Mitchell starts the session by dividing his players into four groups. They then pass the ball in a square formation as a warmup and to develop their first touch. The session can be expanded to include two balls and sudden switches in direction for added intensity.
Video 2 – The drill is now progressed to include long and short passing. An extra ball is added to increase the challenge for players. Mitchell highlights the importance of communication between players and emphasizes how the drill helps to improve the range and accuracy of passes.
Video 3 – In this part of the session a 'set player' is introduced in between stages of the drill. This introduces the need to angle passes and to pass it off sideways before turning and moving to the next stage of the drill. This progression means that more players are now active and thinking about their movement off the ball.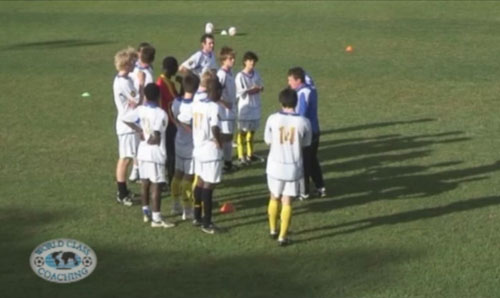 Chelsea Academy Coach, Ben Mitchell makes a coaching point during the session

Video 4 – Pinnacle men are now added to the center of the field, with two balls played into them at once. These players are then put through their paces, turning and passing to quickly play long balls back into the field. This drill is perfect for developing players in the mould of Chelsea's Frank Lampard, who is renowned for receiving the ball and quickly playing it out in a different direction.
Video 5 – The pinnacle men are now joined by passive defenders to apply pressure. This now forces the pinnacle men to think more about their first touch. They also have to decide whether to take the ball on the outside of their foot, to play it across their body and other ways they can get the ball back out to the other players.

What you will gain from Creative Passing Drills

In Creative Passing Drills Mitchell demonstrates how to run a progressive training session that develops all of the skills needed for smooth, accurate passing. The session also gets players thinking about the best way to both receive and pass the ball.
From Creative Passing Drills you will gain:
A complete progressive passing training session, from start to finish
A blueprint for developing your own progressive passing sessions
Your players will get an extensive amount of touches from practicing these drills, far more than traditional passing drills done in isolation
Your players will practice and improve their long and short passes
Other skills will also be improved, such as movement off the ball and the weighting of passes
Improved decision making on the best way to receive the ball and how to pass it back out quickly
Your players will love practicing a drill that is used to train players at Chelsea's Elite Training Center 
During the session Mitchell explains how the drills can be progressed further, with additional balls, changes in direction and play restrictions. The ability to increase the intensity means that the drills can be used to coach senior and even elite players, making Creative Passing Drills valuable for coaches at all levels.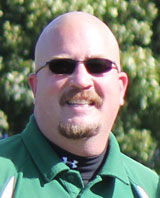 "Due to the time constraints of a high school season, I am always looking for new ways to incorporate multiple aspects of the game into each practice element.  Coach Woodward has done an excellent job of this in "Creative Passing Drills" and has done so using simple progressions.  To be able to work on touches (both amount and quality), footwork, conditioning and problem solving (what to do when a touch fails you) at the same time not only helps me but it will make better soccer players of my girls.  I look forward to using these videos in my training sessions." – Charles Neely, Head Coach, Old Town High School Girls, ME.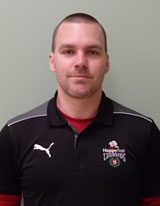 "I coach at the high school and at the youth club level, coming up against players of all skill and experience levels. The videos in Creative Passing Drills allow me to adapt the movements and skills to the high school level, as well as the developmental youth game. Not only can I teach the basics of a pass, but the progressions advance the skills so that every player in the drill is active and moving on and off the ball. Another thing I like about these videos is the fact that there is one basic field set up that is used throughout the entire progression. This will keep my players focused and in the game for the whole session." – James M. Igneczi, Head Coach: Norwalk Girls High School, Director of Coaching: Ohio Coast Legends Soccer Club.

And get this FREE eBook with your 5 videos

Some coaches prefer books and some prefer videos for their coaching material. We will give you both. We have created an eBook showing all the drills and exercises in the videos and it's your FREE when you order the Creative Passing Drills 5 part video series. So now you can look at a written description and easy-to-read diagrams while you follow along with the videos.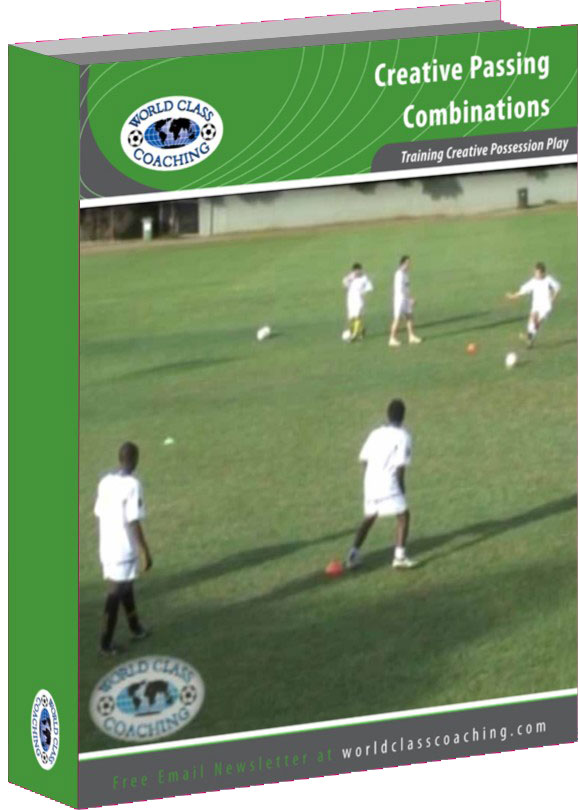 100% 'no quibbles' 6 Month Money Back Guarantee
WORLD CLASS COACHING is recognized globally for the quality of its soccer coaching resources, which are used by over 40,000 soccer coaches from around the world. Creative Passing Drills unless it achieves our exceptionally high standards. However, if you are not 100% satisfied with the quality of Creative Passing Drills after six months of implementing its drills and exercises then please contact us for a no quibbles refund.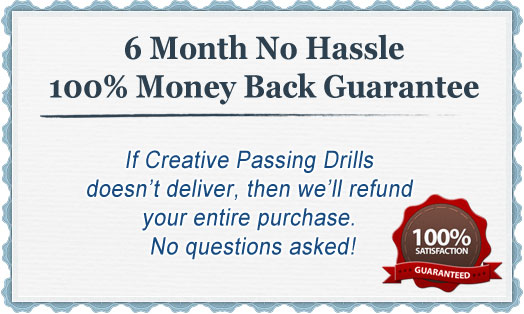 "Passing accurately is one of the most important skills players should possess. This video series shows you how Chelsea Academy Coach Ben Mitchell trains his players"
Chelsea FC is renowned for the smooth accurate passing of its players, particularly Frank Lampard at the fulcrum of midfield. If you want to train your players to replicate their accurate and expansive passing style then Creative Passing Drills shows you how.
The progressive drills it demonstrates can be adapted to suit any coaching or skill level. It provides you with a complete training session you can utilize, from start to finish, as well as gives you ideas on how to develop a progressive passing training session of your own.
Passing accurately can dramatically improve your team's performance and their ability to control the game. So if you're struggling to find drills to train your players' in smooth, accurate passing, Creative Passing Drills provides you with a complete session from start to finish.
Best Wishes,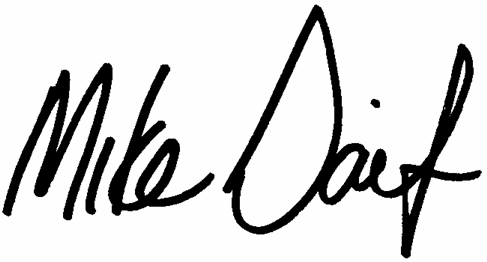 Mike Saif
President
P.S. Creative Passing Drills is a unique video series that features a complete progressive training session, from start to finish, which demonstrates how to train players in long and short passes. The video series shows you how to improve your players' ability to pass smoothly and accurately, as well as how to create progressive sessions of your own.
P.P.S If you are not 100% satisfied with the quality of Creative Passing Drills within six months then we will refund your purchase in full, no questions asked.
One last thing.  If you are an Elite Member, these videos are included so there is no need to purchase them here.  Just log in to the WCC TC and click the Video Library and do a Keyword search for "Mitchell".  If you are not an Elite Member, check it out here as you can have access to these videos and hundreds of others for one low price instead of paying separately for each set of videos.