How I Made Small Adjustments to Our Style of Play
and Tactics and Went on to Win a National Championship
Learn how I started four teams of 8 year old kids and over the years won 12 State Championships and a USYS National Championship with those four teams. Discover the training methods that developed these players and helped them go on to play professionally and for the US U20 and U23 National Teams, win a D1 College National Championship and an U20 World Cup.


Special Offer - 63% Discount - Only $12.95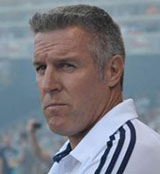 Peter VermesHead Coach - Sporting Kansas City
The resources that Mike provides to our coaching community through WORLD CLASS COACHING is an invaluable tool for coaches and educators of all levels of our game, and this book is another great example of that."
Here is what I share in this book:
Team History

- How I started four teams with 7 and 8 year old players and what I taught them during the important developmental years that gave them a foundation to go on and play professionally, win a National Championship and a World Cup.

Team Culture and Chemistry

- The methods I used to develop a strong team chemistry where the players motivated themselves and wanted to work harder than other teams.

The FIVE Key Elements to Winning a National Championship

- We couldn't have won a National Championship if just one of these five keys were missing.

System of Play

- An in-depth look at the system of play that changed if attacking or defending and why this formation made sense because of the make up of the players available.

Tactics and Style of Play

- Why tactics at the top pro level are different than they are at the amateur, college or youth level, and how you can use this to gain a major advantage over your opponents.

Positional Roles and Responsibilities

- A look at the role of each player in the formation and their responsibilities with and without the ball

The National Championship Season

- How the National Championship season unfolded, including the changes we made to our practice schedule, conditioning workouts and game schedule.

Strength, Speed and Agility Workouts

- Why these workouts where more important than just getting stronger, faster and in better shape.

Training Sessions

- All of the drills, exercises and training sessions we did during the National Championship season, including one type of training session that improved the team more than all the others combined.

Pre-Season Motivational Book

- A copy of the short booklet I gave the players prior to the start of the season and why it proved to be a critical piece of the entire season.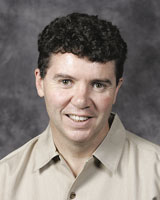 John WalkerHead Coach - University of Nebraska
This book is a must read for coaches of all levels. The beauty of Mike's approach to coaching his Dynamos team to a National Championship lies in doing the simple things at a high level. Too often as coaches, we are looking for a "magical solution".
Mike shows that the key when working with our teams is to put his players in the best position to succeed: He creates a positive team culture, he gets the players to buy into this culture, he communicates clearly
with them, he outlines clearly for them their responsibilities on the field and their team tactics, he plays to the strengths of his players. This book is a recipe for success!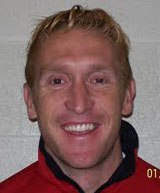 Rob GaleHead Coach - Canadian Men's U20 Team
This book shows coaches the details behind what can make a successful team and what helped Mike win a National Championship. We often say the separation is in the preparation and Mike uniquely and expertly guides coaches through all the factors a coach and his staff considers to maximize the talent at his disposal. Drawing together years of knowledge, experience and proven success, this is a must addition to the learning driven soccer coaches
library.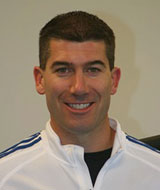 Scott MoodyConditioning Specialist - AthleteFIT
You could tell that team was special from the moment they walked into our training center. The chemistry, the work ethic, the competitiveness were all there. But the most special thing about that group is they really wanted to be perfect, they wanted to learn. They were one of the hardest working teams I've ever trained, and they set the standard for what I expect out of the groups we work with today. Mike's book is an excellent read and shows not only how critical it is to get the tactics and style of play right, but of highlighting the importance of conditioning and team chemistry to get to the next
level.
Get Your Copy Of
Coaching a Team to a National Championship
eBook: for a 63% Discount - Only $12.95